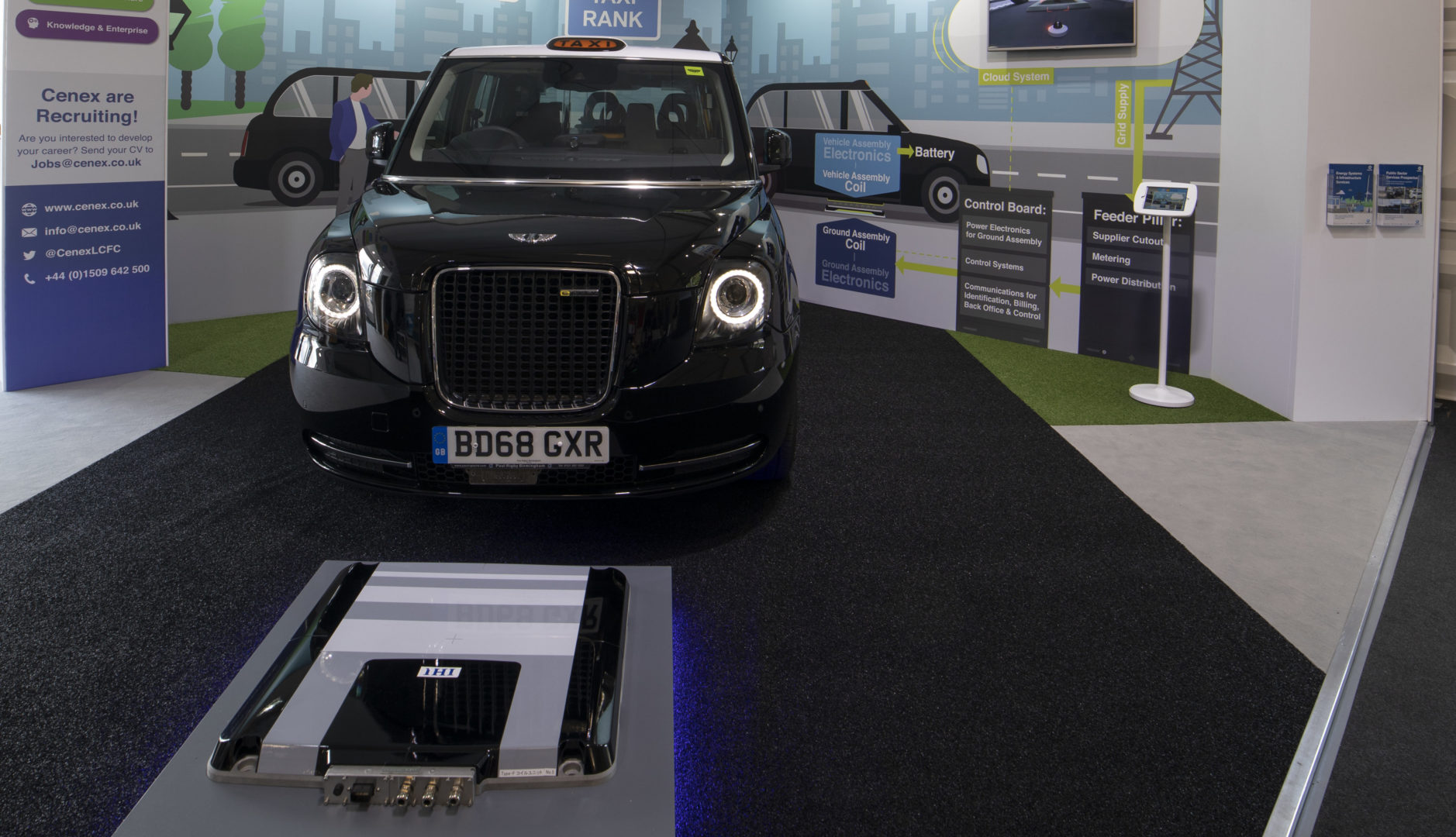 Project Brief
Project WiCET (Wireless Charging for Electric Taxis) is a phase 1 feasibility study, awarded as part of the Innovate UK competitions. The three-month projects completed Spring 2019, with the potential to apply for phase 2 funding for a full-scale demonstrator project.
Objectives
WiCET assesses the potential for deploying wireless charging infrastructure for eTaxis using Nottingham and London as case studies. The study develops an appropriate charging infrastructure, explores integration of wireless chargers with vehicle and road infrastructure, develops back office solutions, delivers policy recommendations and safety observations and engages with stakeholders to assess the financial viability of the proposal.
Outputs and Deliverables
Installation of wireless chargers at taxi ranks for frequent charging boosts, known in Japan as Choko-Choko (little-by-little) charging, offers the opportunity for minimising recharging times and limiting the capacity of on-board batteries. This in turn could reduce 'range-anxiety' and help control vehicle price, both of which are widely discussed barriers to electric vehicles.
Wireless charging appears to be a beneficial approach for facilitating increased market penetration of eTaxis and the value and market opportunity for wireless eTaxis warrants demonstration trials. Practical limitations will be identified and addressed whilst operational data will be collected and analysed with the intention to improve the technology.