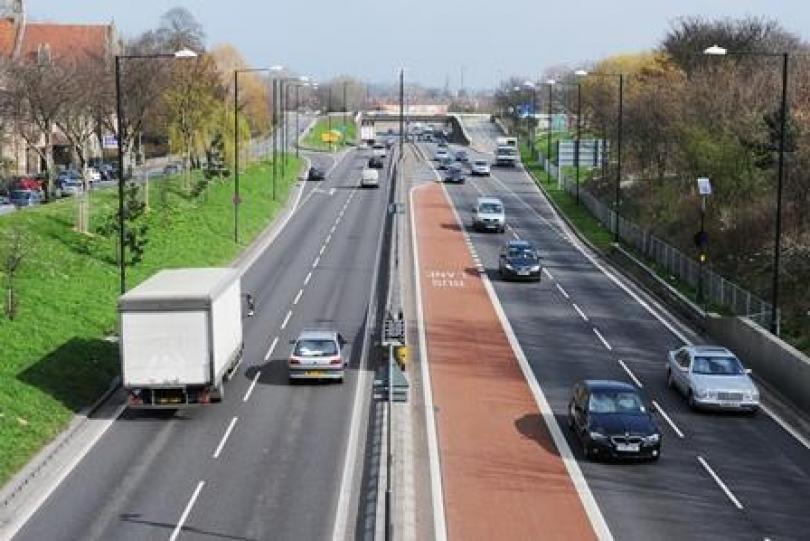 Categories:
News
/
Announcement
Cenex investigates wireless charging under roads
Electric vehicles (EVs) could soon be charged while driving through wireless inductive technology placed under the road surface.
Cenex, Western Power Distribution, Coventry City Council, Coventry University and Toyota are collaborating on a £417,000 project to assess the viability of the technology, and investigate whether inductive charging technology will relieve pressure on the National Grid and alleviate range anxiety by making EV charging quicker and more accessible.
Electric heavy goods vehicles could benefit most from the technology, given their high daily mileage on roads and the size of batteries required to meet operational demands.
Read more: Why it's Win-Win for Wireless Charging in Taxis
The work will look at data communication between the charger and receiver, as well as exploring how the equipment would operate within the existing network and external environment.
The first stage of the project, conducted by Cenex, will explore existing expertise and developments in this area before Coventry University determines how such technology could be implemented across the West Midlands city.
The study begins this month and the results are expected to be published by February 2022.
Chris Cox, Head of Energy Infrastructure at Cenex, said:
"While the journey to electric passenger cars is well on its way, there continues to be challenges about decarbonisation of larger vehicles such as buses and goods delivery, as well as understanding and mitigating the impacts of new technologies on the local electricity network.
"This project is a first of its kind in the UK and could be a significant step in the journey towards fully decarbonising transport of all shapes and sizes. Cenex is proud to work alongside such forward-thinking partners and to be able to play such a key role within another Wireless Charging project".
Ricky Duke, WPD Innovation and low carbon network engineer said:
"We're thrilled to be announcing the launch of our pioneering project exploring the feasibility of wireless, on-the-go charging for electric vehicles in the UK.
"The ability to charge your vehicle while on the move would be a massive game-changer for the nation and the launch of our study marks an important milestone in our journey towards identifying new and exciting ways to support the mass adoption of EVs across the country.
"As we look to the New Year and start to think about a post-COVID-19 world, it will be ground-breaking tech and innovation such as this that paves the way to the UK's green recovery and helps us achieve the Government's Net Zero target by 2050".
Shamala Evans from Coventry City Council added:
"There are sectors of the transport system, such as buses and HGVs, which have previously proven challenging to electrify due to their high energy demands. However, dynamic wireless power transfer is a technology which has the potential to provide the ability to charge on the move and will be transformational in accelerating the electrification of our transport networks.
"Coventry's ambition is to create a zero-emission road transport city and we believe this initiative will support our bid to become an All-Electric City going forward".