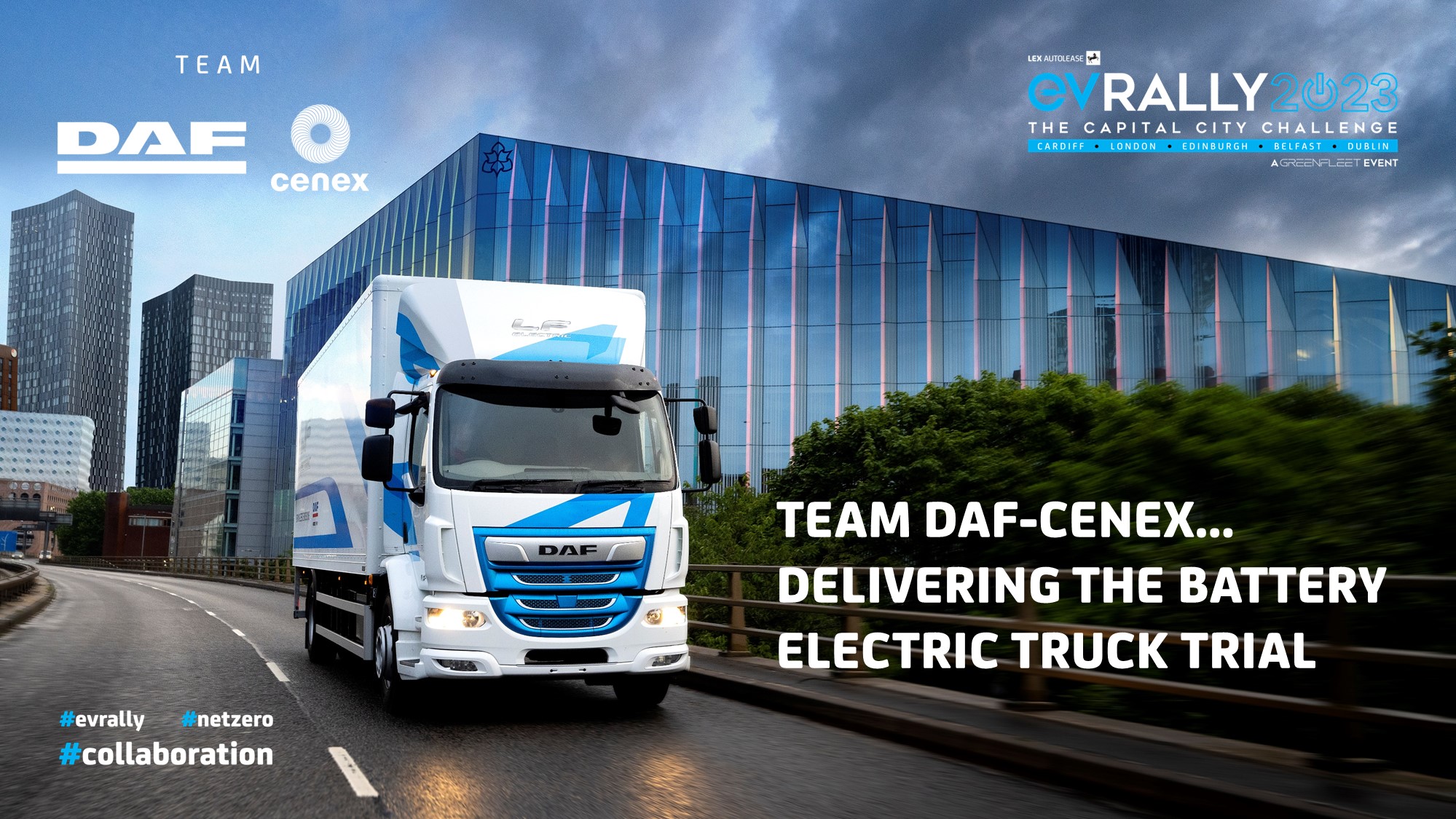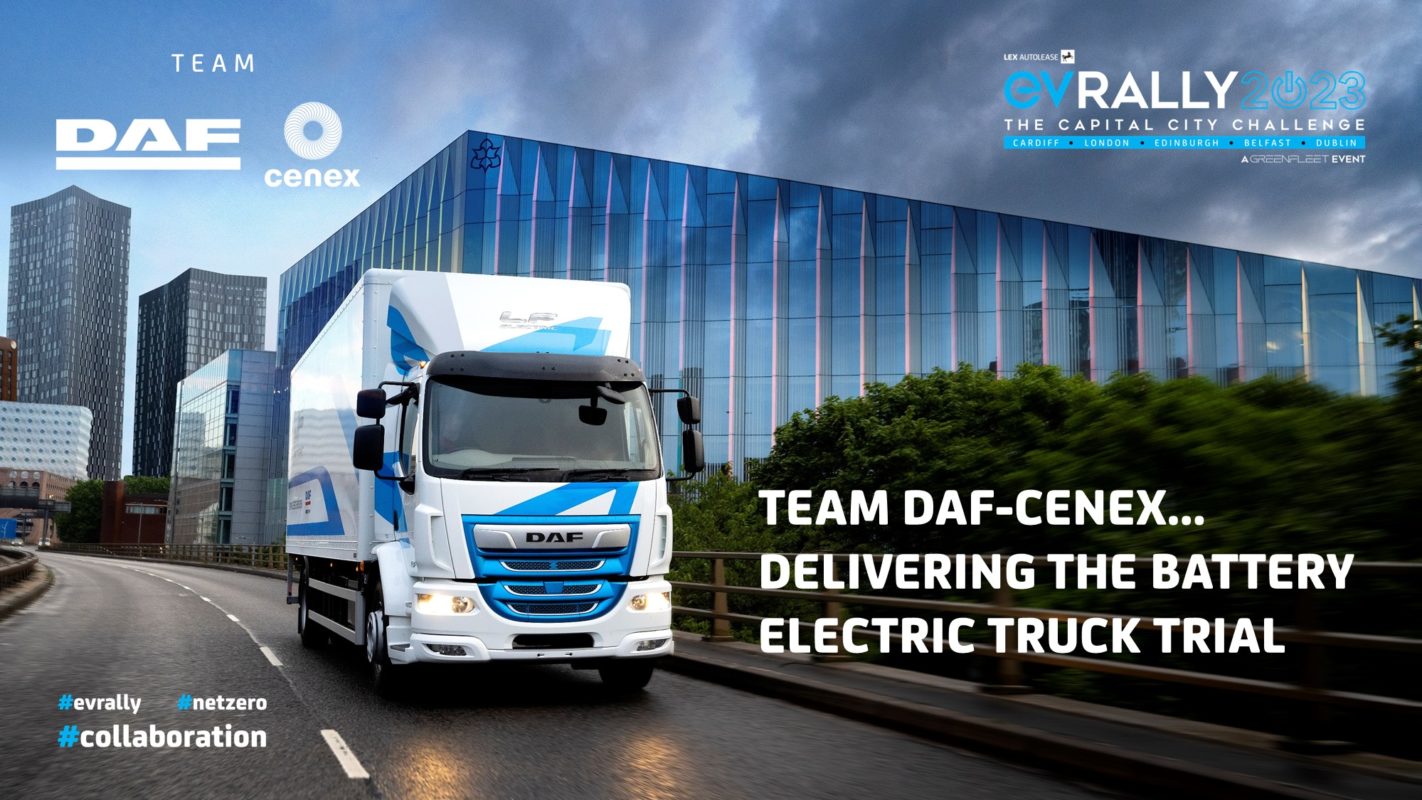 Categories:
News
/
Announcement
Cenex partners with DAF Trucks for Capital Cities Challenge
Cenex and DAF Trucks will team up for the 2023 EV Rally in July.
The five-day, 1000+ mile driving event will start in Cardiff before heading to London, Edinburgh, and Belfast, and finishing in Dublin.
'Team DAF-Cenex' will use a seconded truck to promote the Battery Electric Truck Trial (BETT), an 18 month project to research the deployment and performance of 20 electric trucks in public sector fleets that is funded by Innovate UK and Department for Transport.
Robert Evans, CEO at Cenex, said: "Cenex and DAF's partnership on this EV Rally will showcase the recent evolutions in battery electric truck technology and really test the distribution of public charging for commercial and heavy goods vehicles.
"We also hope it will raise awareness of the research and findings from the Battery Electric Truck Trial so that fleet managers and drivers can make informed decisions in the future.
"The EV Rally is the ideal combination of collaboration and innovation that aligns with our mission of promoting and developing zero emission transport and infrastructure."
Adam Bennett, EV & Sustainability Manager at DAF Trucks, said: "This is such a great way for the low-carbon industry to come together and we're delighted to be flying the flag for the commercial vehicle sector.
"And using the DAF LF Electric is not only a great way to demonstrate the range and performance of the truck, but also a fantastic opportunity to raise awareness of the Battery Electric Truck Trial which DAF is delivering in partnership with Cenex and a number of public bodies."
The 19-tonne GVW DAF LF Electric entering the EV Rally has a reported range of 175 miles with 150 kw charging capabilities.
A key focus of the BETT research is to develop a website and tool to promote and educate fleet owners on electric truck adoption and remove barriers.
The BETT Portal provides daily statistics from the trial data, a Fleet Planning Tool to calculate the expected range and charging times from an electric truck based on your own duty cycles, and quarterly insight reports into aspects of the trial.
This will be the 5th EV Rally event and, organised by GreenFleet UK, it is a demonstration of UK and Irish EV charging infrastructure combined with clean and innovative vehicle technology.
Approximately 50 electric vehicles will participate in 2023, travelling via EV chargepoints and hubs, clean energy projects and iconic landmarks at key locations.
Further Reading
BETT Quarterly Report 2 – July to September 2022