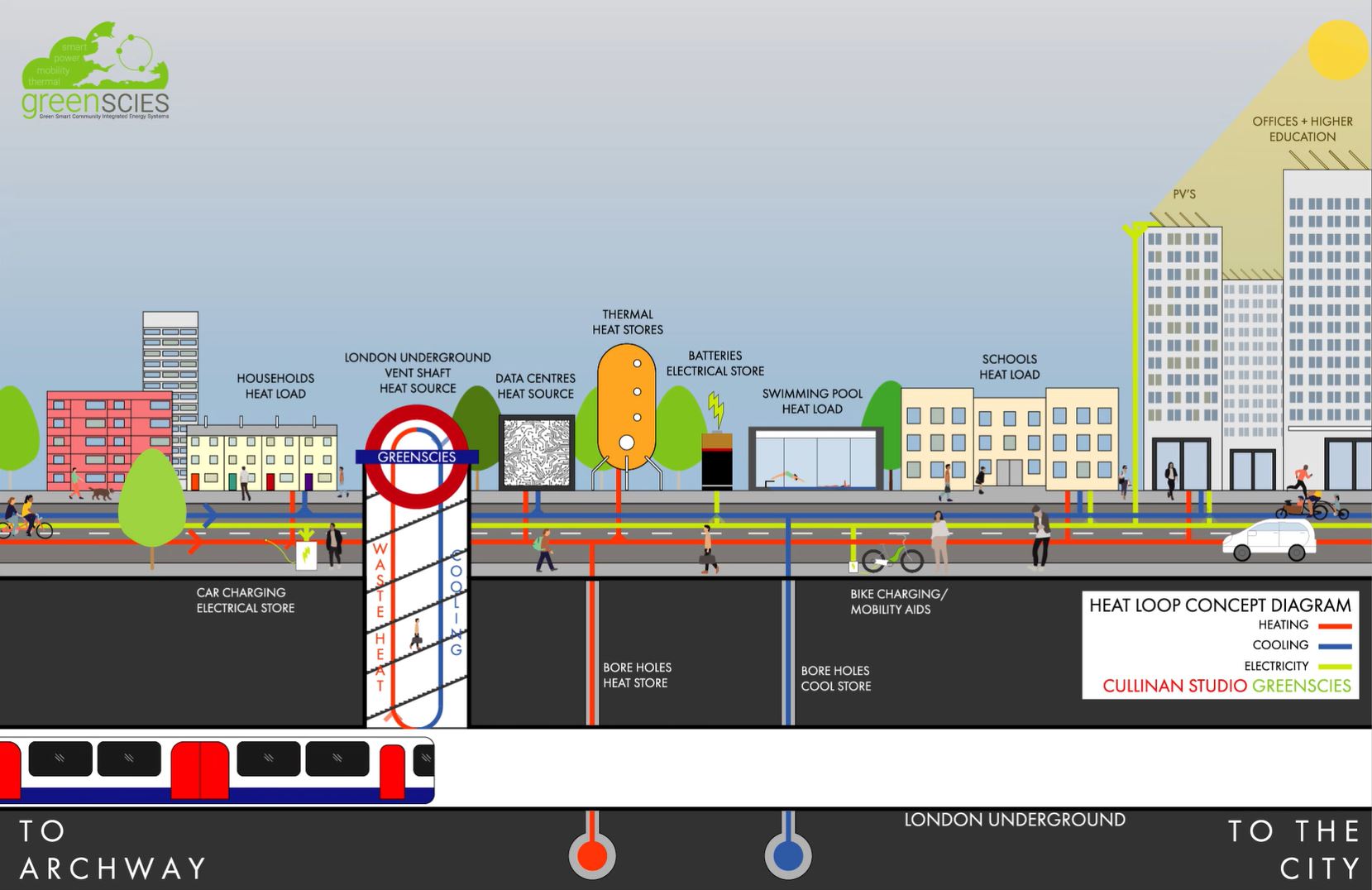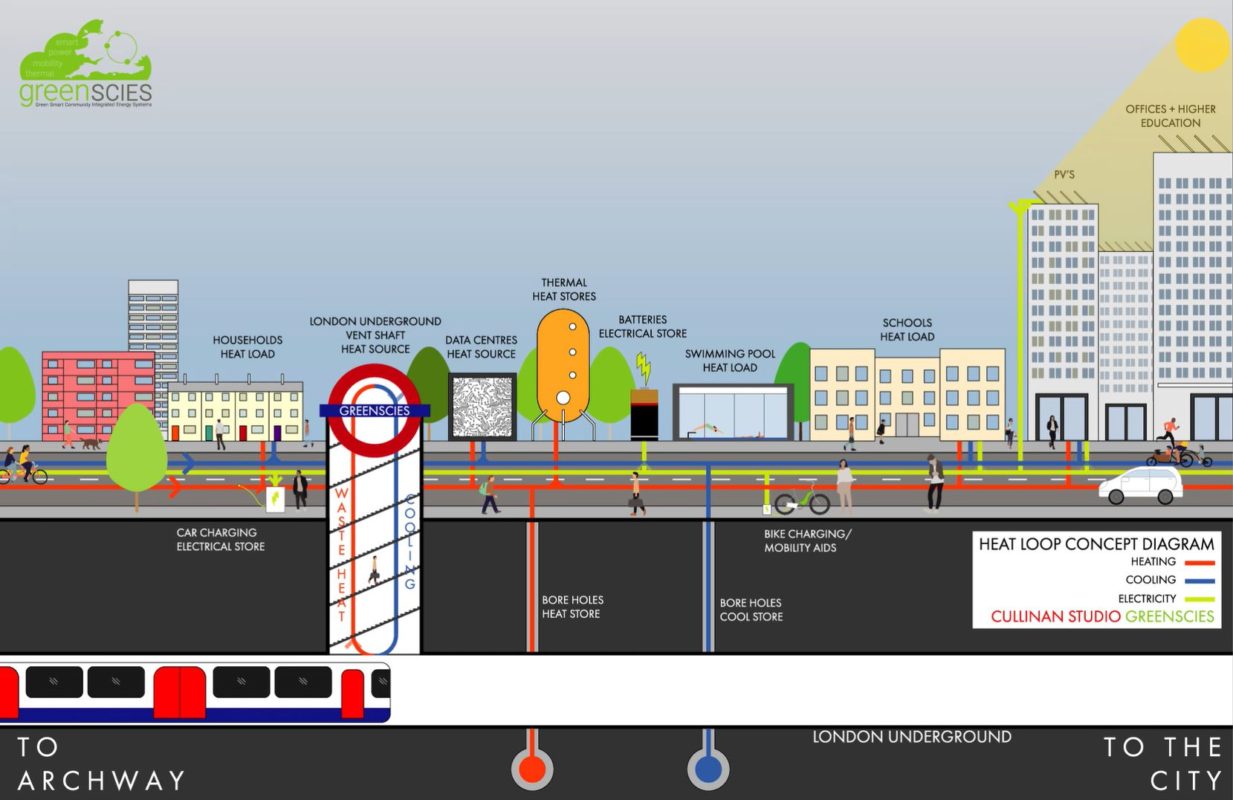 Categories:
News
/
Project Update
SLES paper introduces holistic approach through GreenSCIES project
Sagar Mody, Technical Specialist at Cenex, has co-authored an academic paper on the holistic approach taken for a Smart Local Energy System (SLES) used in the GreenSCIES project.
GreenSCIES aims to deliver a solution which can provide low carbon and low cost transport, power and heat to homes in the London Borough of Islington.
It will use smart control technologies, bringing significant energy efficiency and security as well as social, environmental and economic benefits.
The paper, titles "A holistic design approach for 5th generation smart local energy systems" introduces the holistic SLES design approach developed by the GreenSCIES consortium.
It provides a technical overview around the intended operation of ambient loop and heat pumps alongside long- and short-term thermal energy storage, and discusses the technical approach selected for integrating electric vehicles and solar photovoltaic.
Sagar Mody said: "The decarbonisation of heat and transport is a significant challenge.
"Usually, both of these problems are studied in isolation and as a result, most solutions available are focussed on either sector, however, the decarbonisation of heat and transport by electrification will have a significant effect on the energy system, and therefore they must be considered in combination.
"Project GreenSCIES takes a holistic approach and presents a Smart Local Energy System which combines heat and transport solutions for Islington, London.
"Smart control is applied to a system with solar generation, electric vehicle charging and an ambient loop heat system, which can cater for an entire region.
"The paper presents the design methodology for GreenSCIES, which takes into account the techno-economic factors whilst also considering the importance of effective stakeholder engagement and co-design with local communities.
"It is important to note that this paper precedes the several real-world achievements that GreenSCIES has already made.
"It is a multi-award winning project which is part of Islington Council's net-zero strategies.
"The design methodology presented in the paper has been developed into a full concept design which is due to be taken further in the coming year."
The results presented in the paper show that annual reductions in carbon emissions could be 80% over conventional systems and, therefore the system offers a major decarbonisation solution in large cities across the world.
The GreenSCIES approach presented in this paper is replicable worldwide and could become a central part of delivering nations' net zero carbon strategy.
Get in touch to see how you can lower your emissions.