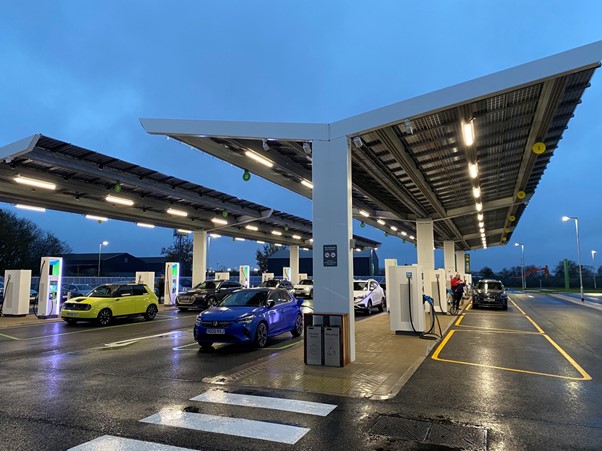 The Problem with Mass Market Electric Vehicle Charging
For those that have already made the switch to electric vehicles, the experience is not always as smooth and easy as we might wish.
It is widely heralded that the days of 'range anxiety' are coming to an end, but other frustrations and worries still exist for the EV community and potentially the biggest of these is whether or not a charger will be available when the driver gets to it: 'charger availability anxiety'.
EV chargepoints are still a relatively new technology and even the strongest proponents of the industry will readily admit that some of the earlier chargers were not as reliable as we would like – even newer chargepoints still suffer some downtime due to vandalism, accidental damage, or maintenance.
In addition, it is still not unusual to find EV charging bays blocked (or ICE'd) by vehicles which are using the space for convenience of parking rather than because they need to charge.
This has a negative impact on both the driver and on the chargepoint operator who will be losing income as their assets can't be utilised.
Join the webinar: Register Here
While not often a problem at the moment, the move to mass market for EV's will also bring additional challenges as EV drivers vie to find the nearest available charger and avoid the frustration of queuing to charge.
Thankfully, we live in 2021 – an age where innovations in chargepoint infrastructure are becoming more prominent, including wireless charging, and Vehicle-to-Grid.
In this brave new world, Cenex – along with project partner COMMS365, one of the UKs leading connected sensor companies – will be investigating how to make use of internet of things (IoT) sensors in combination with chargepoint data to improve the experience for EV drivers and tackle the key challenges they still face.
We're involved in two projects on this, the first of which is nicknamed 'GECO' (Geospatial EV Charging Optimisation) which is a feasibility study funded through the SBRI competition 'Using Geospatial Data to Solve Transport Challenges Phase 1', and the second focuses on preventing chargepoint hogging.
Both projects aim to improve the experience of EV drivers by providing critical data to parking operators to allow more effective enforcement around ICE-ing, as well as enabling drivers to easily locate the nearest available chargepoint and book chargers in advance.
Cenex will be working with organisations and individuals throughout the EV and parking value chains to understand their requirements and design an IoT solution which meets all the key needs and demands of the stakeholders, with the aim of carrying out a GECO demonstrator in Derbyshire later in the year.
What makes our approach stand out from others investigating this space is that our system aims to be totally chargepoint-neutral, meaning that it can operate with any chargepoint manufacture or operator and even be retrofitted to existing chargepoints.
The role of data in improving the experience for EV drivers is an essential piece in the puzzle of decarbonising transport – the better the experience is, the more readily people will consider making the change.
We are extremely pleased to be part of such important projects and look forward to seeing innovative new solutions providing benefits to EV drivers across the UK, and supporting the UK's transition to a net-zero future.
Get in touch to see how you can lower your emissions.