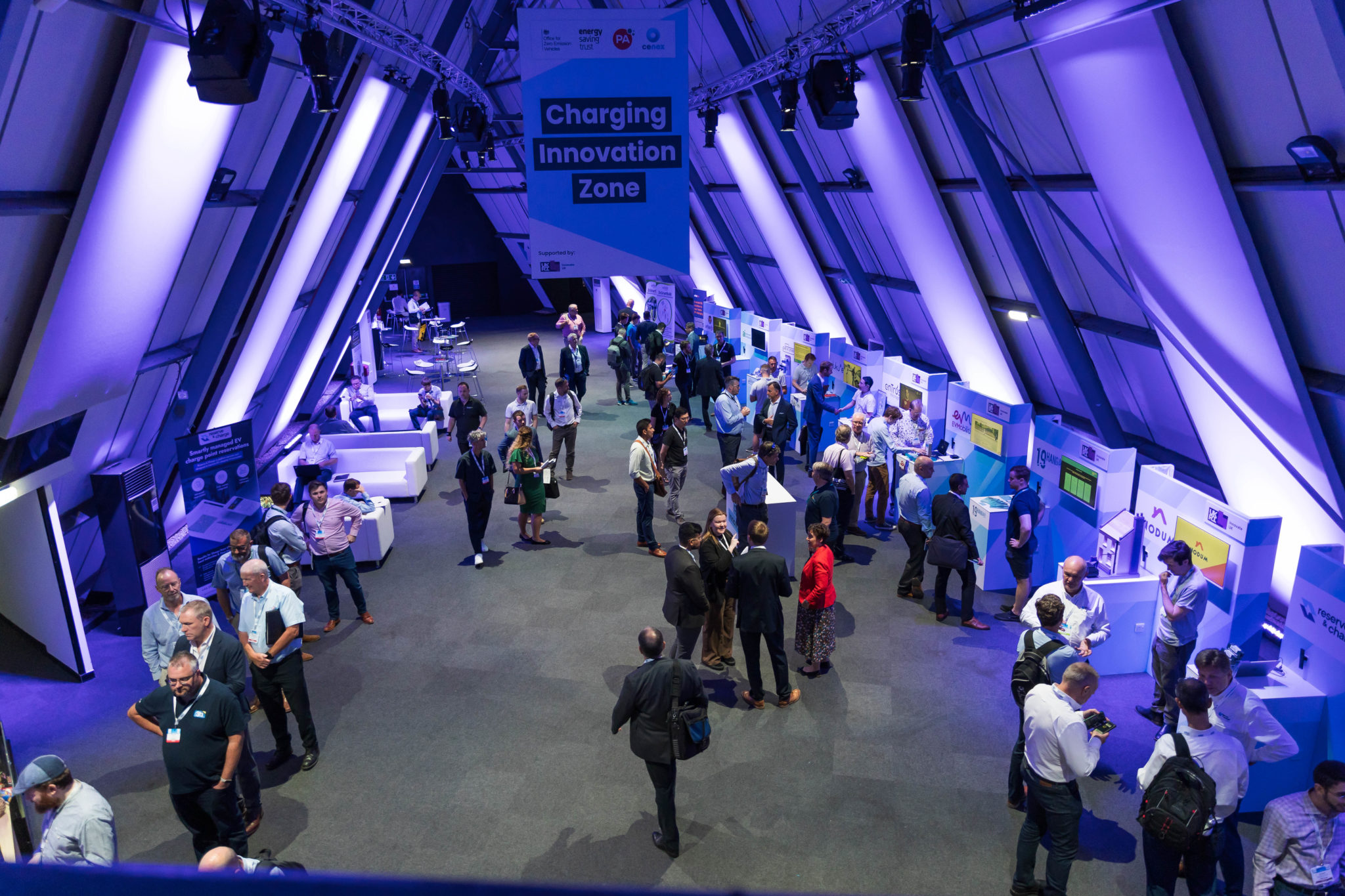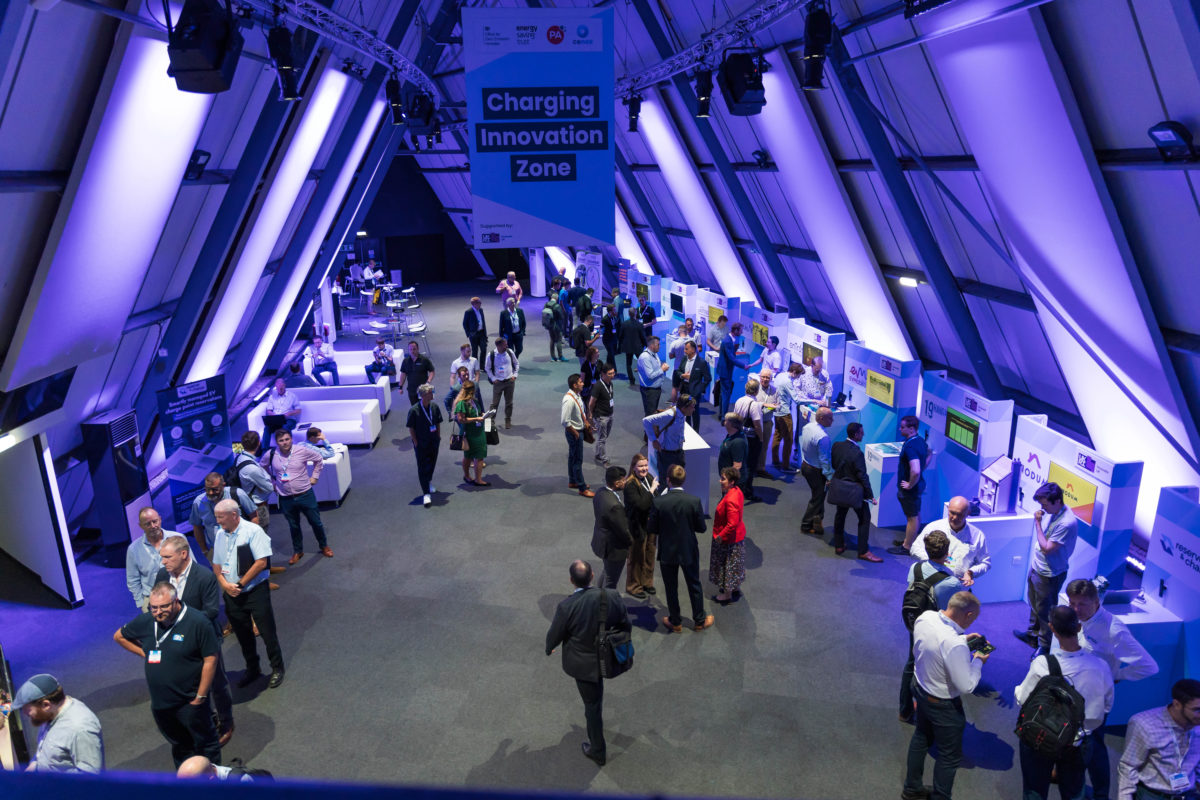 Categories:
News
/
Announcement
Empowering Collaboration and Innovation: Highlights from Cenex LCV & CAM 2023
Hosted at UTAC Millbrook, Bedfordshire on the 6th and 7th of September, the co-located events were opened by Rt Hon Jesse Norman MP, Minister of State, Decarbonisation and Technology. A diverse array of innovative projects and initiatives were on display. Additionally, a range of seminars provided informative insights into market and policy landscapes along with demonstration and implementation of best practices and deep dives into the latest innovations. Delegates were also able to try out Electric Vehicles through ride-and-drive activities.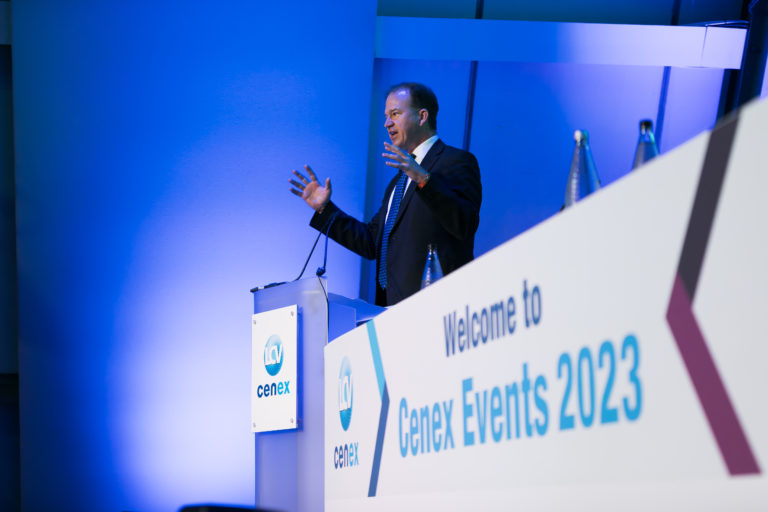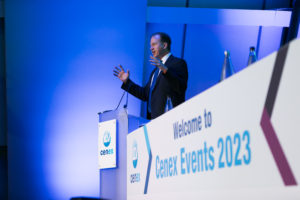 Drawing in a remarkable gathering of over 4,700 delegates and bringing together 227 exhibitors, these two dynamic days at UTAC Millbrook were a celebration of collaborative work within the low-carbon and connected automated mobility industry. It provided a platform where insights and innovations flowed freely, where partnerships were forged, and where the industry's brightest minds came together to drive progress.
As Cenex celebrates its 16th LCV this year, the Farm of the Future display at the outdoor stand garnered strong attention from delegates. It builds upon the Farm of the Future: Journey to Net Zero report, and the accompanying Decarbonising Farm Vehicles and Future Fuels report that was commissioned by the Royal Agricultural Society of England(RASE) to show what farmers can realistically achieve and to take steps to decarbonise the farming industry. This was complemented by The Future of Farming session which featured speakers from JCB, Case New Holland, Cenex, University of Brighton and was chaired by RASE. The seminar covered policy, strategy and the latest technological innovations set to shape the future UK agricultural transport and machinery landscape.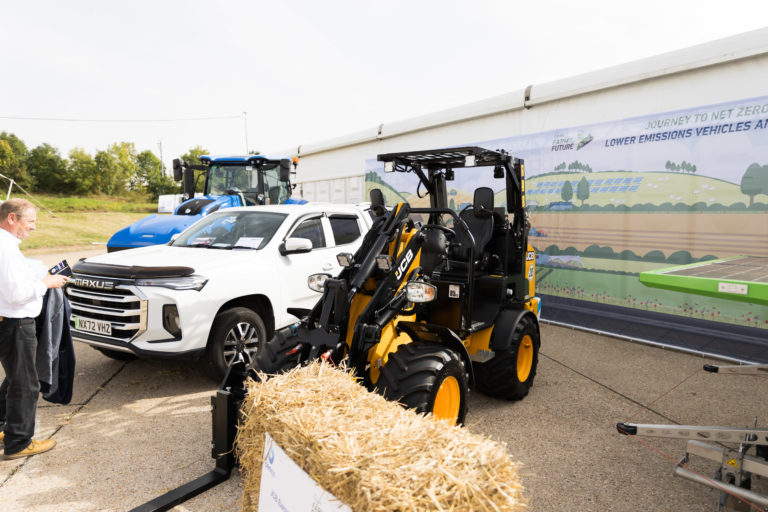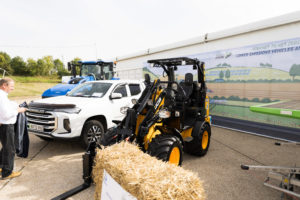 In the indoor area, Cenex featured two touch screens displaying real-world data collected from the National EV Insight & Support (NEVIS) and Battery Electric Truck Trial (BETT) projects. Visitors were very engaged with the screens, allowing them to have first-person interaction with the publicly available information collected across various projects. This Innovate UK-funded project in collaboration with DAF deployed 20 rigid 19t full electric trucks, with telemetry reporting live data. This data is then processed by Cenex's experts to provide valuable insights to transport stakeholders including fleet managers, OEMs, chargepoint operators, and local authorities. The insights were displayed via the project website in the form of deep-dive reports and a live data dashboard. It was a great opportunity for delegates to learn about Cenex's capabilities in practical low-emission vehicle trials whilst being able to have in-depth conversations with experts.
The NEVIS platform display provided national electric vehicle insights to delegates and helped explain how it supports local authorities in implementing EV infrastructure in their regions. Furthermore, it showed quantitative information about the current state of EVs in the UK, future projections, estimated costs, and features mapping functionality to identify potential EV infrastructure needs. NEVIS now integrates data from Co-Charger, Motability, and ZapMap.
In the Cenex-CAM showcase hall, the role of autonomous, driverless vehicles was debated at great length. Topics including how to overcome issues such as public perception, forthcoming government legislation and cybersecurity concerns were covered. The vehicle showcase alongside the seminars enabled delegates to get up close with the technology and have any questions answered.
Seminars across the two days covered themes as diverse as net-zero cities, innovations in fleet charging, Hydrogen as a fuel source, plus the market opportunities for connected automated mobility (CAM) and its regulatory pathway. The sessions included leading industry figures from the likes of Ford, Aston Martin, DAF, Toyota, McLaren Applied, Nissan, Jaguar Land Rover and Williams Advanced Engineering as they shared their latest developments in the areas of low-carbon vehicle and CAM technology.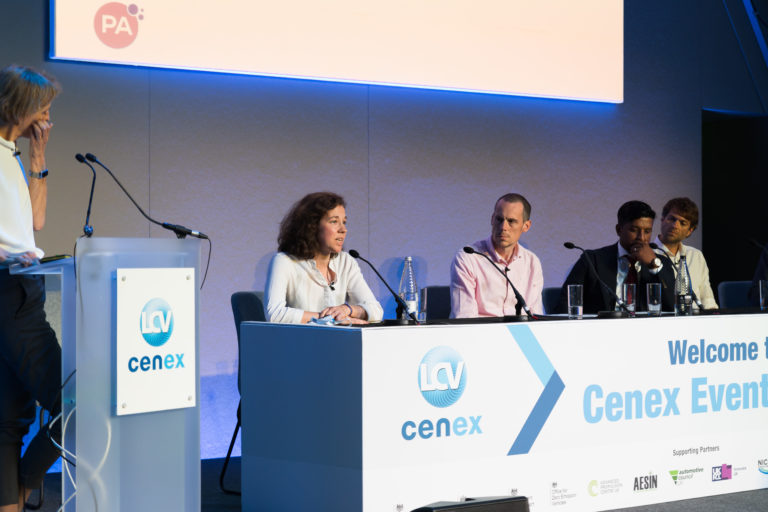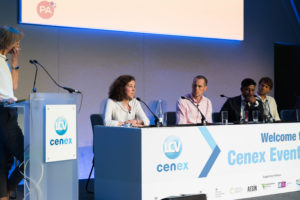 Building on the legacy of Cenex-LCV & CAM, Robert Evans, CEO of Cenex announced the rebranding of the aforementioned events as a unified Cenex Expo starting next year. Bringing together people working towards the future of Net Zero and connected automated mobility, Cenex Expo will spark ideas and showcase the latest innovations from across the industry.
For videos from LCV2023 and CAM2023, please visit: Cenex-Events 2023 Gallery (cenex-lcv.co.uk)
To register your interest for Cenex Expo 2024, please visit: https://cenex-expo.com/