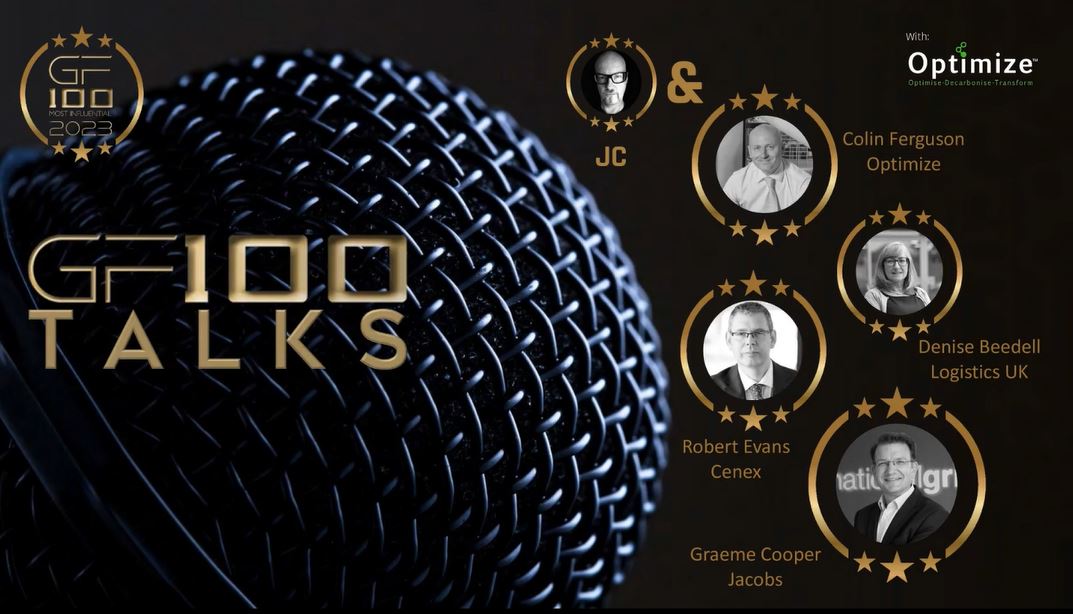 Robert Evans 3rd in Green Fleet Top 100 Most Influential
Cenex CEO, Robert Evans, has placed #3 in the Green Fleet Top 100 Most Influential 2023.
John Curtis revealed the full line up at an online event on Thursday, detailing the most influential individuals and stand-out figures recognised for decarbonising fleet & transport.
Graeme Cooper, Former Head of Future Markets at National Grid, ranked as #1, and joined Robert and Denise Beedell, Policy Manager for Vans and Urban at Logistics UK (#8), on a panel at the end of the countdown.
Robert Evans ranks #3 in @GreenFleetNews #GF100MostInfluential #GF100 pic.twitter.com/iD6XuXHUqO

— Cenex LCFC (@CenexLCFC) February 10, 2023
Speaking at the awards, Robert said: "Firstly, congratulations to everyone who made this list, I have huge respect for all these expert thought leaders. It's humbling to rank amongst them.
"I am very proud to be recognised for the work we're doing to decarbonise transport and energy systems, and the work that the wider Cenex team is doing, as well as all the people that we work with across our partnerships and projects.
"There's only so much I can do as an individual but by collaborating with organisations and councils, if we can assist and support others in everything we do, then that's how we have real impact.
"It's such a huge transition to deliver net zero that it needs so many different people; if we can do our bit to empower, help and aid others on their journey to low emission transport, as part of a wider community, then that's a great thing we can do."
Green Fleet describes Robert as "a well-known figure in the clean-vehicle industry with an extensive knowledge and expertise of Electric Vehicle infrastructure."
This year Cenex has been involved in areas such as emerging business models for EV deployment, Vehicle-to-Grid (V2G), large-scale hydrogen vehicle and infrastructure deployment, and low carbon Heavy Goods Vehicles and truck technology dissemination.
The Battery Electric Truck Trial (BETT), funded by Department for Transport, highlights zero emission heavy duty transport options, while Cenex's fleet team continues to offer insights and analysis on transitioning to low emission vehicles.