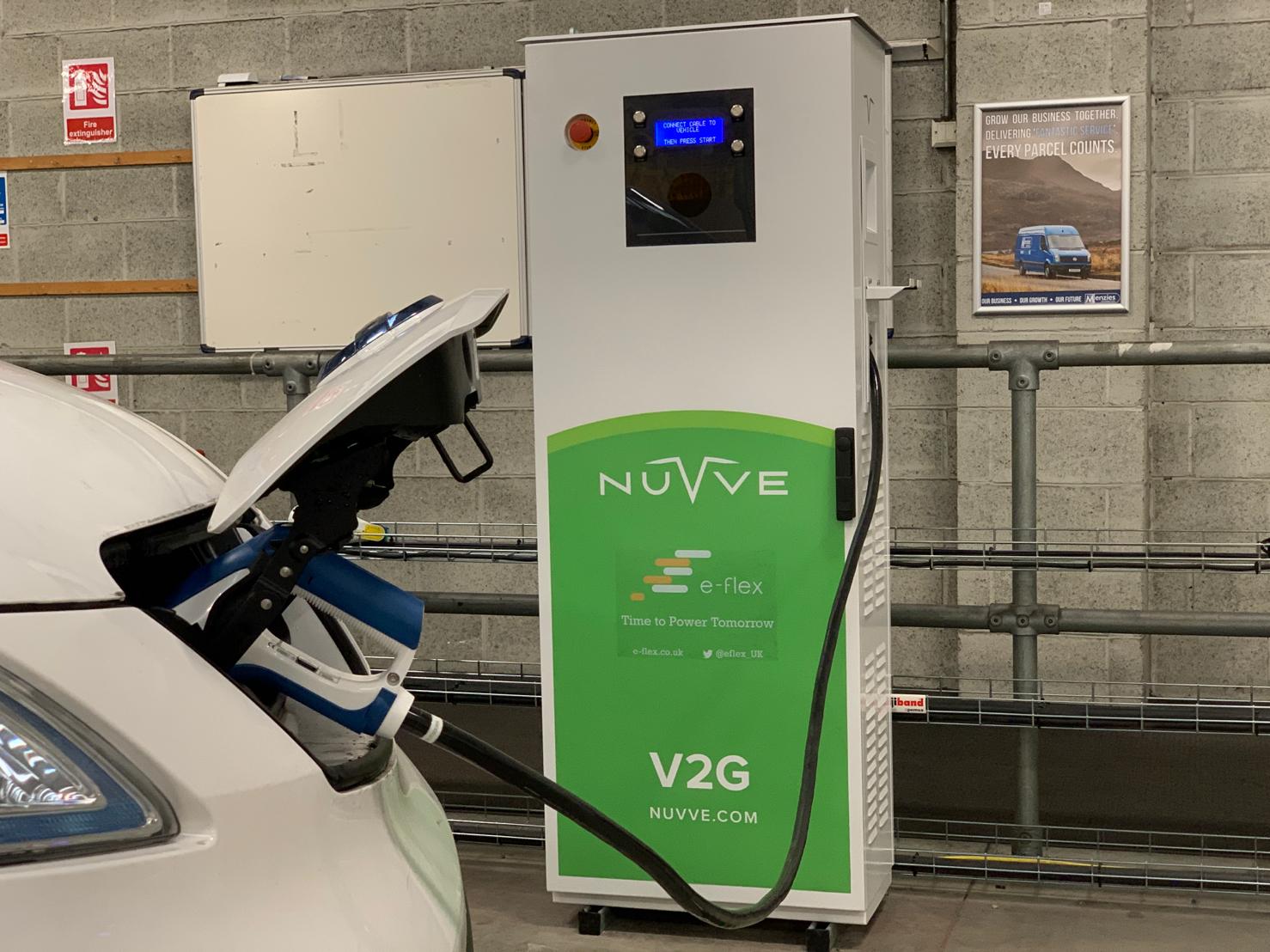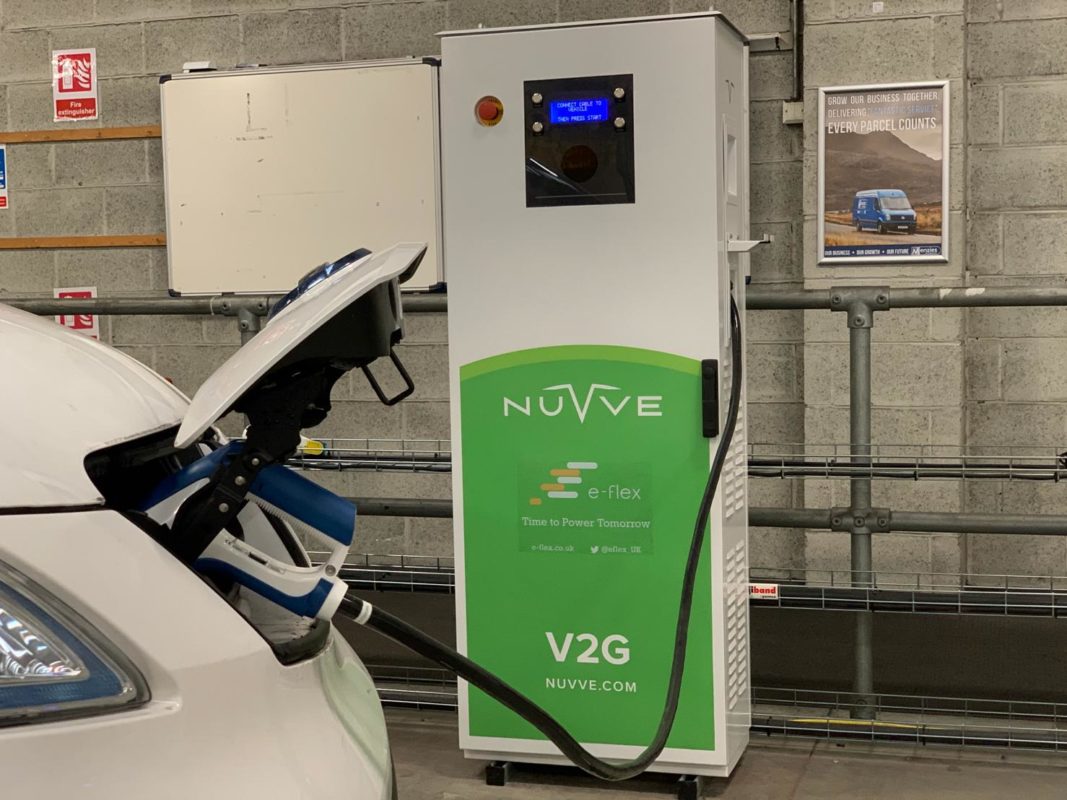 4 Pioneering V2G projects
Vehicle-to-Grid (V2G) is a system whereby plugin electric vehicles, when connected to a V2G charger, can provide bi-directional flows of energy.
This technology enables EV batteries to charge, store and discharge electricity when required to optimise resources.
Cenex has been an active innovator in the research and development of V2G technologies and business models since 2016, collaborating with leading organisations in the industry to deliver some truly amazing milestones, such as:
🏡installing the first domestic V2G unit in Europe,
🏢installing the first industrial V2G unit in the UK,
🌍delivering the largest domestic V2G demonstrator in the world.
Over this time, we have delivered 12+ public V2G projects, including feasibility studies, proof-of-concepts and real-world demonstrators; as well as providing independent advice and support  around the world on the barriers, enablers and business case of its application.
Here are 4 of Cenex's pioneering V2G projects:
The EV-elocity project was funded by Innovate UK, the Department for Business, Energy and Industrial Strategy, and the Office for Zero Emission Vehicles between September 2018 and January 2022; it was led by Cenex and comprised CrowdCharge, Leeds City Council, Nottingham City Council, University of Nottingham and University of Warwick in a second phase from January 2020.
The project deployed 15 chargepoints across nine sites – including West Midlands Police, Leeds City Council and the University of Nottingham Creative Energy Homes campus.
Two separate chargers, from eNovates and Nichicon, were managed by a technology-agnostic operating system, demonstrating V2G across the different trial sites within the UK.
Results show that, by careful charging and discharging, EV battery degradation can reduce by one-eighth, and, in some situations, up to 450 kg of emitted carbon dioxide (CO2) or £400 could be saved per vehicle each year.
Project Sciurus – the world's largest domestic V2G trial at the time – ran between 2018 and 2021 and combined experts in energy, transport and infrastructure.
The project developed a real-world domestic solution for V2G, installed 320 units into homes across the UK and smartly controlled its operation to reduce cost, provide services to the grid, and ultimately demonstrate the business case for domestic V2G.
It found that V2G technology could save customers £340 compared with £120 when using one-way smart charging; by enabling the V2G chargers to provide grid services this figure rises to £725.
The trial alleviated the vast majority of participants' concerns regarding V2G technology, however it concluded the cost of hardware needs to reduce further to be a more attractive proposition, despite falling significantly over recent years.
E-Flex was a co-innovation project which aimed to demonstrate the technical and commercial value of Vehicle-to-Grid (V2G) in a range of real-world fleets to gain insights into the technology.
It was the first project in Great Britain to demonstrate EVs performing grid services.
Travel patterns of 70 commercial vehicles were analysed to assess V2G suitability and economic benefits and E-Flex found that V2G chargers could reduce costs for commercial fleet operators on dual electricity tariffs.
V2G fleets could also be charged at times of maximum renewable input and make a real contribution to meeting a commercial entity's carbon emission targets.
Virtual Bunkering for Electric Vessels (VBEV)
VBEV will develop a detailed business case and plan for a world first demonstrator of using bi-directional chargers for electric vessels.
Cenex will conduct an archetype study of the bi-directional potential for the marine sector focussing on near-shore vessels, and bring research and data from its portfolio of V2G projects to create a business model.
The provision of sufficient power at an affordable price to harbours and marinas represents one barrier to the widescale adoption of electric boats, the high upfront cost is another as well as potential battery degradation from infrequent use in leisure craft another.
This project will aim to demonstrate how V2G technology can alleviate those concerns.
Further reading: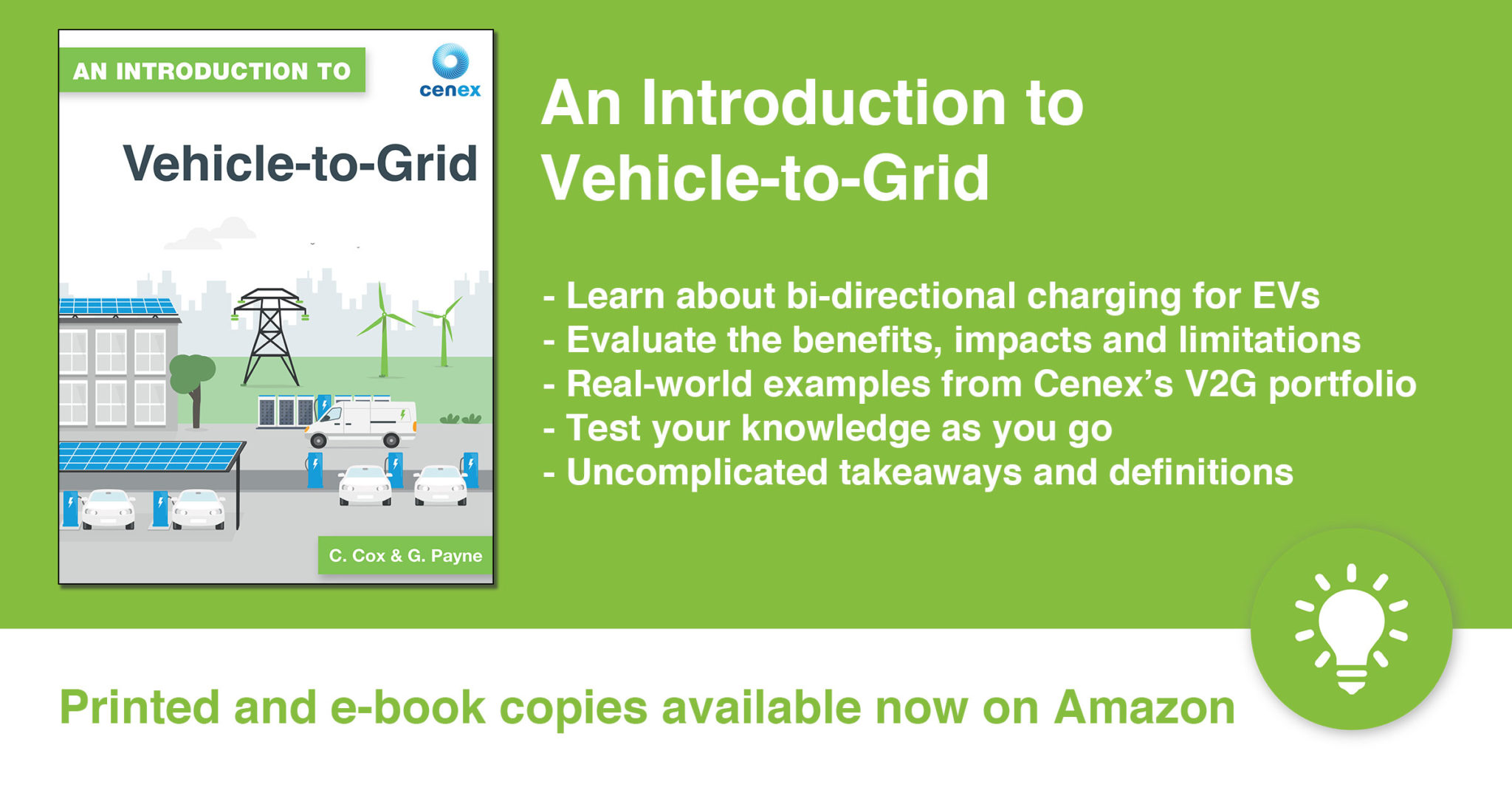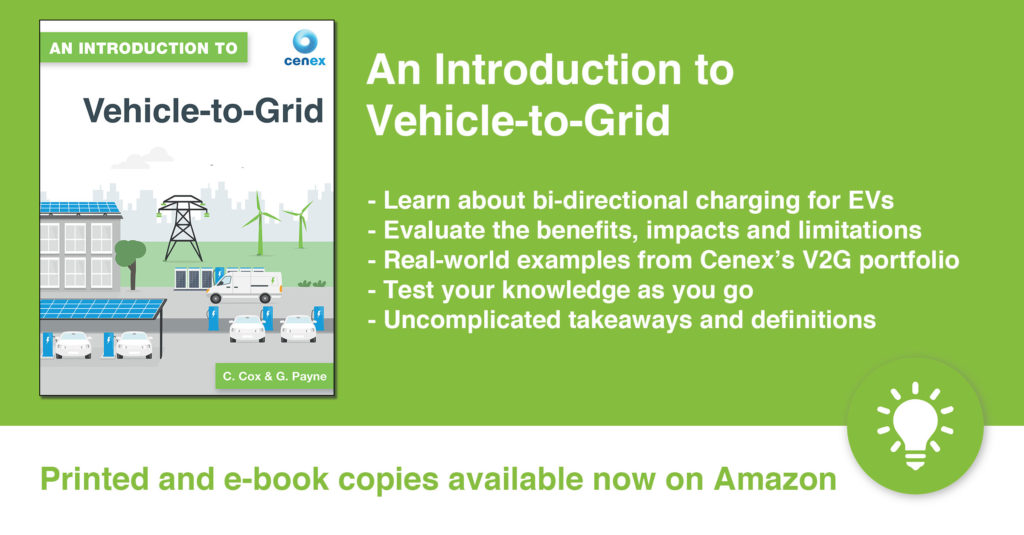 As the @innovateuk Vehicle to Everything Innovation Programme Phase 2 opens, Cenex would like to hear from potential partners interested in collaborating and developing a consortium to deliver #V2X / #V2G demonstration projects with a Research Technology Organisation RTO pic.twitter.com/cUmGGC3qad

— Cenex LCFC (@CenexLCFC) March 22, 2023