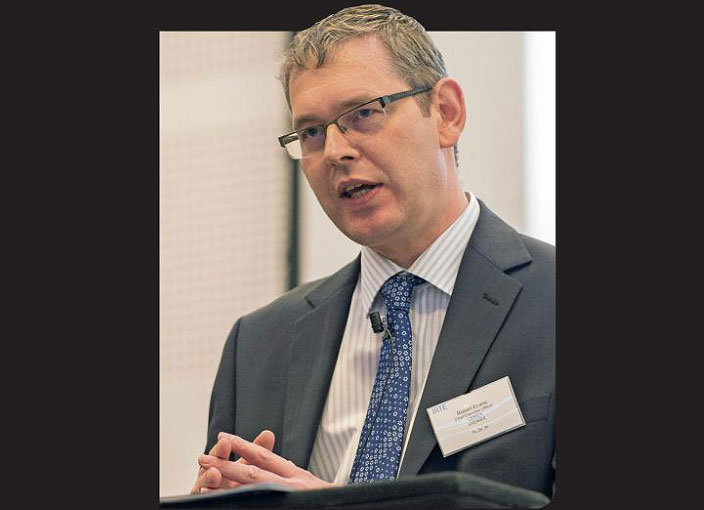 Categories:
News
/
Announcement
CEO Robert Evans 2nd in Green Fleet 100 Most Influential
Cenex CEO, Robert Evans, has placed #2 in the Green Fleet Top 100 for the second year in a row.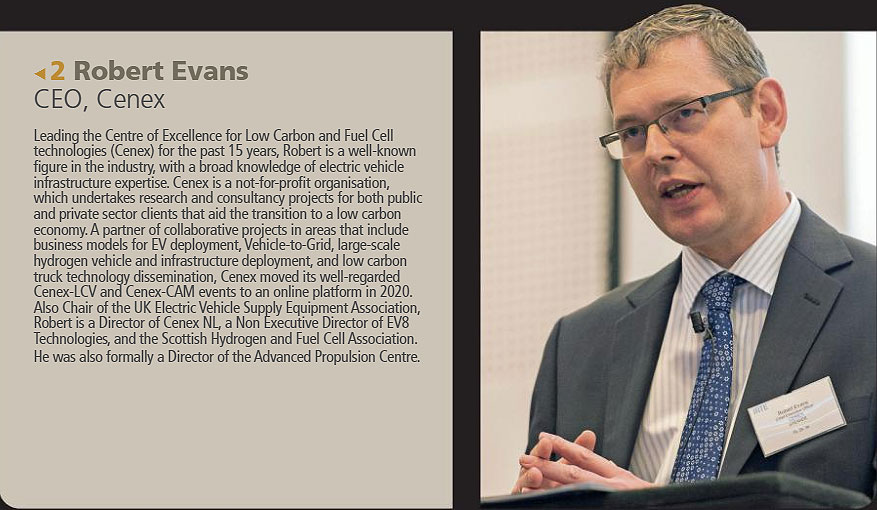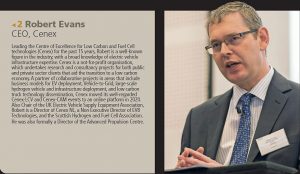 Roger Atkins revealed the full line up at an online event on Friday, detailing the most influential individuals who are shaping the zero and low-carbon fleet and transport sectors, and are making significant progress in reducing carbon emissions and improving air quality.
Robert has led Cenex for the last 15 years and is well-known within the industry, with a broad knowledge of electric and hydrogen vehicle infrastructure; he is also Director of Cenex NL, and Non-Executive Director of EV8 Technologies and Scottish Hydrogen and Fuel Cell Association.
Speaking at the event, Robert Evans said: "Firstly, Natasha [Robinson, Head of OZEV, placing #1] and her team do a fantastic job. Everyone here and in the Top 100 is a tremendously deserving individual within this community.
"I didn't expect to come in at number two again. We have a great team at Cenex and wherever I sit is because of the team there working on transport and energy.
"Right now I'm at the most optimistic I've felt because we have this huge consensus going forward – the UK Government policy and the 2030 target for phasing out new petrol and diesel engine vehicles gives us a clear pathway forward.
"We're seeing huge amount of interest from serious fleet players knowing they have to go zero emission and organise their operations. We need to work as a community to make that transition effective.
"It's interesting the challenge has changed over the years because now have the policy driver, we need the confidence to meet those targets as we get closer, and they don't need to be pushed back.
"It's about having the right technology, right policy and the right incentives at a local and national level in place, and providing the right information for the drivers and fleets.
"There's lots of work still to be done, but also it doesn't just end there. We need zero tailpipe emissions for the heavy vehicles and the deployment of Automated, Connected and Shared mobility which is where a lot of our research is at the moment, in areas like wireless charging.
"We're also looking at fuel cell electric vehicles, and the role hydrogen plays in the energy system by 2050.
"We've had some real breakthrough opportunities and we need to keep working together to realise the solutions for the next set of challenges."