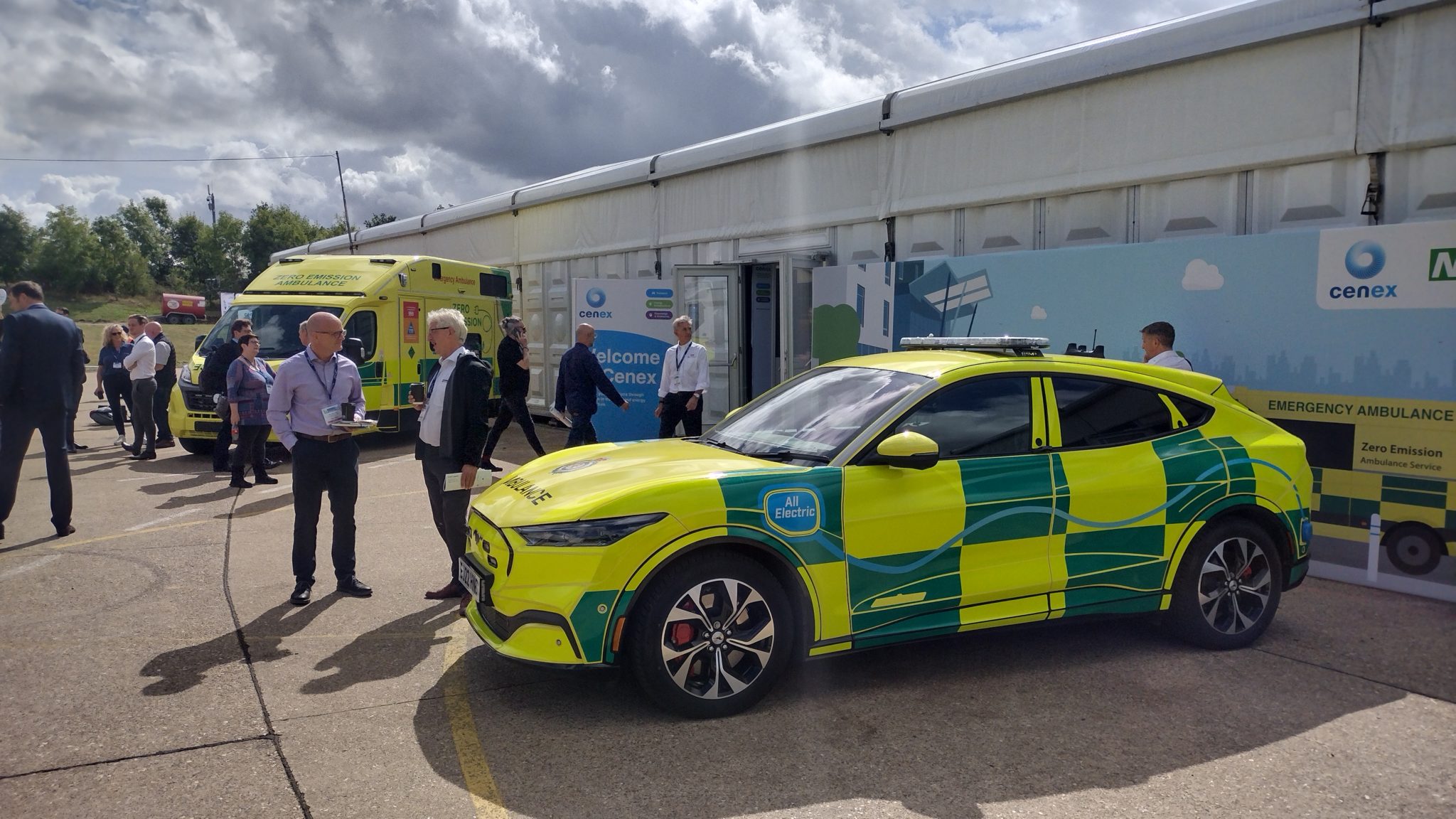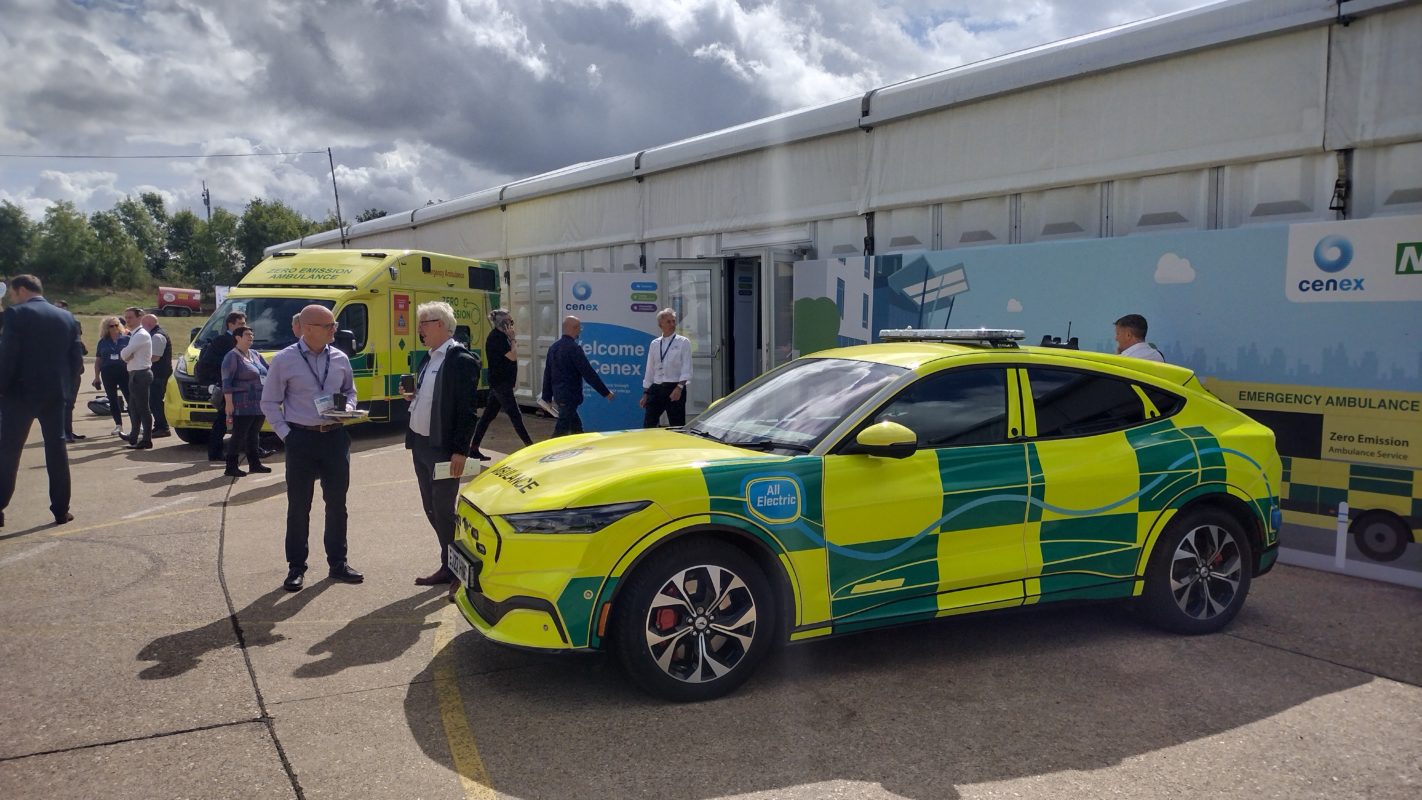 Cenex showcases emergency health response vehicles and insights into innovative technologies at Cenex-LCV
Cenex exhibited once again at its Cenex-LCV and Cenex-CAM events last week with a variety of innovative projects on show.
Nearly 5,000 people and over 180 exhibitors attended the two-day event hosted at UTAC Millbrook to share insights and innovations from across the low carbon vehicle industry.
Cenex's indoor-outdoor stand was a focal point as it celebrated 15 years of LCV.
This year the outside area highlighted some of the zero emission emergency health response vehicles that will play a key role in NHS's service, including a prototype hydrogen dual-crew ambulance and a rapid response Ford Mustang Mach E.
A wall graphic reflected the ongoing work from Cenex to assist NHS England and NHS Improvement (NHSEI) on a transport and travel project to support the transition of the NHS ambulance and non-ambulance fleets to zero emissions.
Cenex will work with NHSEI to supply ongoing expert advice and assistance in developing and delivering a flexible national plan to decarbonise transport and travel across the NHS as cost-effectively, efficiently, and rapidly as possible.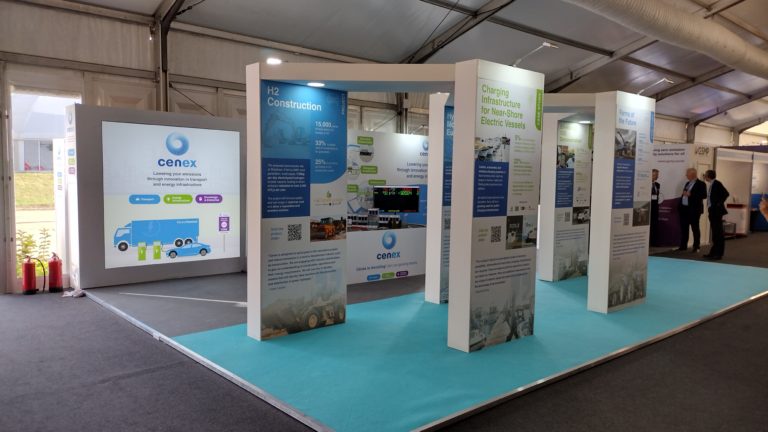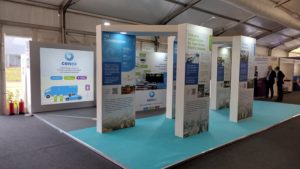 Indoors, Cenex showcased a range of 'hard to decarbonise' projects on an immersive series of totems that covered Construction, Agriculture and Marine sectors – to much interest from visitors – as well as zero emission options for heavy goods vehicles.
There was also a Scalextric track for colleagues to race against each other for the fastest lap time, which was won by Alex Richmond of GM Flow Measurement Services Limited.
The adjoining GSMP area presented Cenex's international work, spanning Africa, Europe, South America, and Asia, including support for charging infrastructure strategies in Indonesia and Greece and e-mobility guidance for Uruguay and India.
Cenex's experts presented on both days of seminar programme, starting with Richard Sander discussing the potential applications of wireless charging technology based on findings from the WiCET project.
Tom Allerton gave an insight into the Battery Electric Truck Trial as part of the 'Decarbonising Logistics' session, using data from the first quarterly report released the week prior to event, before Andrew Benfield chaired the 'Developing Hydrogen Transport Technologies and Markets' session.
On day two, Chris Rimmer highlighted the key stages of an EV Charging Strategy and why they are important, and Beth Morley covered the potential benefits of micromobility, the consultation process with industry and recommendations for creating a flourishing micromobility industry in the UK.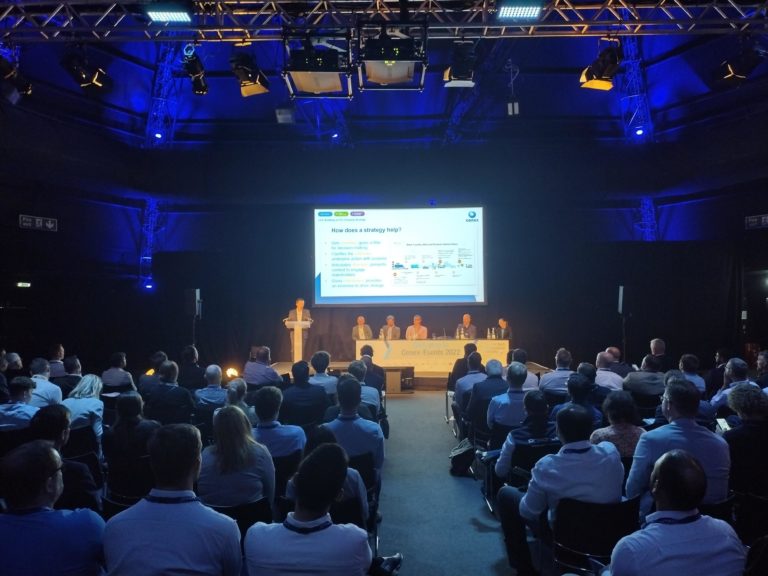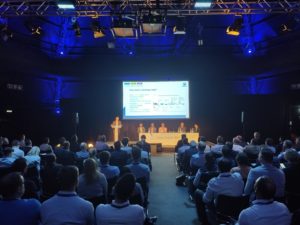 Additionally, Cenex's LEVI Fund team hosted a workshop for Local Authorities after it announced the first nine successful bid winners to receive a share of £10m.
The workshop looked at the applications and impacts of lamp post charging for residents restricted to on-street parking and the role of micromobility in addressing future challenges of the transport network, as well as advice and support in applying for future LEVI funding and a panel session chaired by Roisin Hickey.
Photos and presentations from the events will be available shortly, as well as an announcement of next year's dates.