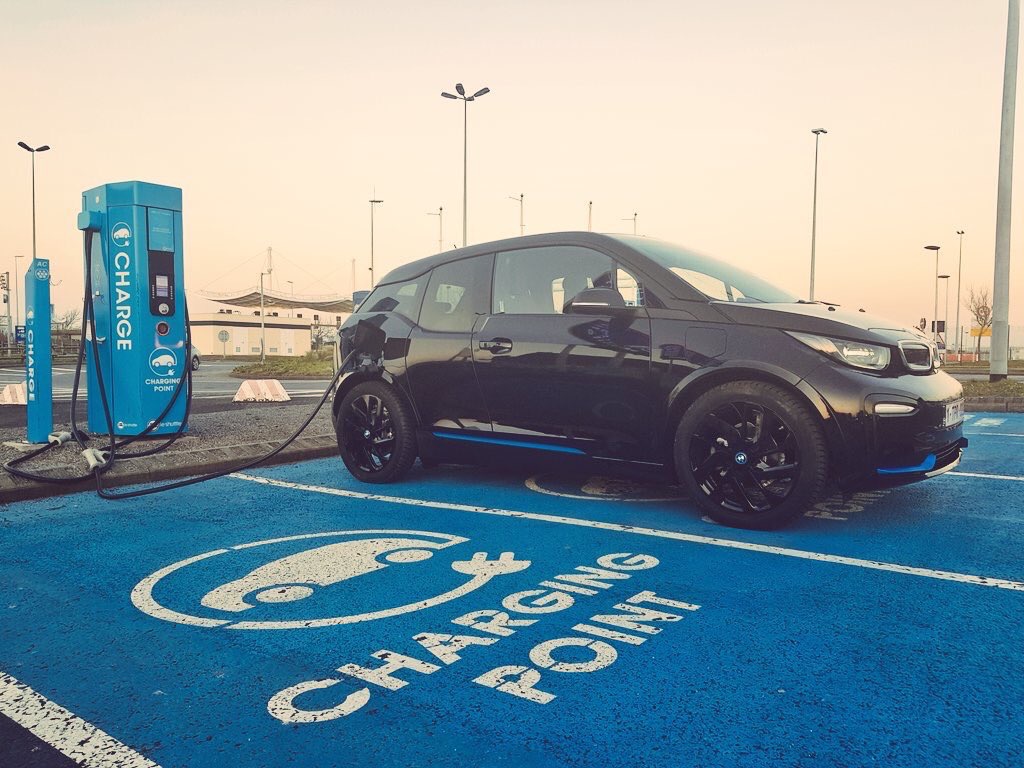 Exploring the barriers to EV Charging Infrastructure Roll out Part 3: Open Data
In January 2021, Cenex published a report funded by The European Federation for Transport and Environment exploring the key barriers preventing the growth and effective operation of the UK's electric vehicle (EV) charging infrastructure network.
19 unique barriers were identified, explored and ranked, with the top five barriers being:
Absence of enforceable planning requirements.
Property leaseholders and tenants cannot unilaterally install domestic chargepoints.
Cenex looked at policy changes and interventions that could be used to tackle each of the barriers. In many cases these suggestions overlapped, enabling multiple barriers to be tackled with similar recommendations. In total Cenex proposed 21 different policy solutions, with most addressing more than one barrier.
This is the third of five blog posts in which Chris Cox, Head of Energy Infrastructure and Systems, explores each of these barriers and looking at the policy changes which could be used to address these issues.
Part 3: Absence of accurate open data on location, specification, and status of infrastructure
What does this mean?
A frustration that is commonly expressed by EV owners is when they arrive to use a public chargepoint only to find that it is either already in use or is out of service. This frustration is particularly fierce when the EV owner has no alternative means to refuel their vehicle, potentially resulting in them requiring roadside assistance from a breakdown cover provider. This could be avoided if accurate and up-to-date chargepoint information was made readily available to EV drivers and advanced booking was possible.
A key limitation preventing the chargepoint operators from providing dynamic chargepoint data is that there is not a standard interface (API) that would allow chargepoint operators to continually upload up-to-date information on their chargepoints to a central open database, such as the National Chargepoint Registry (NCR).
As well as these practical limitations, the provision of dynamic chargepoint data is a highly sensitive topic as, depending on the type and granularity of data provided, it may be possible for competitors or investors to calculate usage statistics for a specific chargepoint operator, therefore providing competitor intelligence around their revenue which would directly impact stock prices and company valuations. As a result, it is essential that any move towards making dynamic data open to the public is carefully considered and delivered through consultation with the industry.
What is the impact of this barrier?
A recent survey by Cenex found that 80% of drivers believe that it is essential or important to be able to know if a chargepoint is available in advance, and that this is one of the key barriers which would prevent drivers currently considering switching to an EV from taking this step. Therefore, the lack of accurate, open data on location, specification, and status of infrastructure will directly limit the rate at which people switch to electric vehicles.
Who does this barrier impact?
This barrier impacts all EV stakeholders. The lack of visibility of EV charging status (whether it is operations and in use or not) is seen as a major barrier to mass market adoption of EVs. However, chargepoint operators are also impacted. A lack of visibility around charger status results in lower utilisation of chargepoints and requires operators to install higher numbers of chargers in order to meet the local demand. Increasing the visibility of this status can increase utilisation and therefore the profitability of a chargepoint deployment.
What can be done to tackle this barrier?
While the technical aspects of this barrier are being tackled to some degree by the market through innovative product development, such as in Project GECO, the Government can still play a key role in ensuring that the core data is available to support these solutions.
It is therefore recommended that the UK Government:
Introduce and enforce secondary legislation to ensure the level of service and data provision required from the industry
Facilitate co-operation between EV infrastructure providers and vehicle OEMs to develop integrated technological solutions
Fund the development of the NCR or a new open database, to collate and provide live EV chargepoint network information back to the industry, while managing commercial sensitivities for data provides
Cenex has administered the NCR on behalf of the UK Government since 2015. The NCR is already equipped much of the capability required to collect and collate dynamic chargepoint data, as well as with an output API to allow service providers to have continual access to the data. This demonstrates to an extent that the absence of an input API is a matter of funding, rather than technology.
Cenex has also been involved in projects funded by the Geospatial Commission and Scottish Enterprise investigating how to maximise the impact of this data and create commercial solutions for accessing this data, so as to tackle the driver-facing aspect of this barrier.
You can read more about the barriers and recommendations identified through this study in this report.